Foil & Spot UV Laminated Business Card Printing Ashburn...Free shipping to your door!
Printing Peach has delivered over 40,000 orders since we got started in 2007 to over 10,000 happy customers! Along the way we have generated hundreds of great Google reviews.
We hope you find what you are looking for on our website. If not, by all means contact us today.
Is this your first time? Watch this video for step by step instructions on ordering as well as what to expect during the production process and delivery of your printing.
Price matching! Did you know that 90% of the time we can happily beat any advertised price? If you found it cheaper elsewhere, please contact us immediately.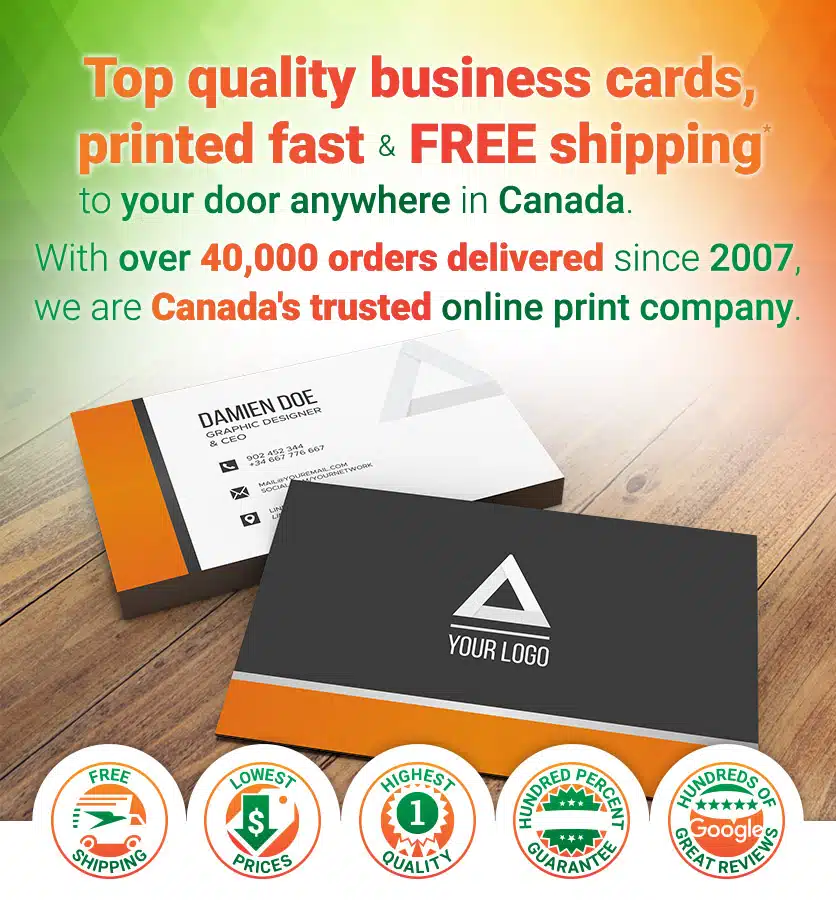 Choosing the Right Stock & Print Options

If you're new to all the terminology, it can be confusing. Below are some resources to help you understand the different finishes, thicknesses and options that are available for your printing products.

Use Your Own Graphics
Upload your files in any common format in the shopping cart. You will still receive proofs to verify everything came through fine and was properly set up on our templates prior to print.
Design Online
There are some great options these days that make designing your own Graphics easy, inexpensive and fast. Our recommendation of the various options would be Canva.
Graphic Design Service
If you want outstanding graphics that increase your conversion rate and overall profitability of your advertising, take advantage of our low flat rate graphic design service.

If you don't see your questions answered here or in the product video, absolutely give us a call. Happy to help and able to accommodate almost any request.
1-888-587-2383
More Info on Luxury Business Cards

When You Need Something "Next Level"!
If you're in a luxury industry or need to absolutely WOW people when you hand them your business card, these Luxury Business Cards are for you. To make sure your graphics are as good as the business cards themselves, we highly recommend our design service when choosing luxury business cards.
Luxury Business Card Terminology
Points (pt) is a measurement of thickness. Luxury business cards are, of course, thicker than your traditional business cards. Our luxury cards range from 18 points thick to 34 points thick. As a reference, your typical business card is probably 12 points thick. A 34-point business card is thicker than a credit card!
Matte lamination is a thin layer of matte finish plastic laminated onto the card stock after printing, giving it that luxury silk "Apple packaging" feel.
Rounded corners can give your business card that next-level, unique look. 1/4, or 1/8 is referring to the radius of the corner. As a point of reference, 1/4 corners will have a similar radius to a pencil eraser, while 1/8 will have a similar radius to a pencil lead.
Need Help With Graphics?
Let our professional designers create amazing Graphics that will increase the profitability of your print advertising. Our flat rate design fees take all the guesswork out of pricing, and are much lower priced than a typical freelance designer.
Think of it as wholesale graphic design to lock in your print business! Pretty sweet, right?
Even better, your flat rate price includes the cost of multiple revisions as necessary. Nothing gets printed until you are happy. Check out some of the items in our designers portfolio.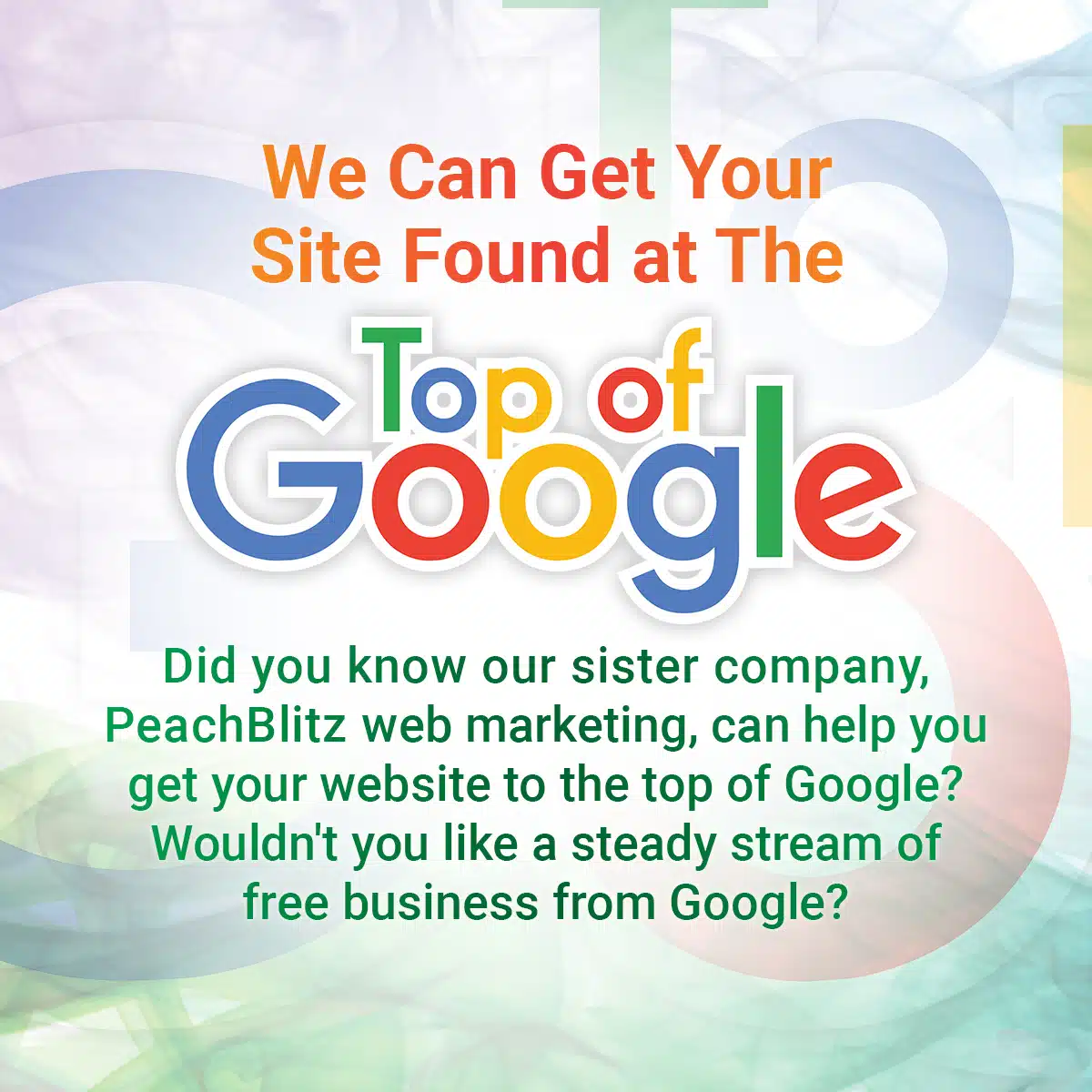 Web marketing that works!
The web marketing industry is full of shysters. It's sad but true, and 95% of the web marketing services that are offered to you will be a complete waste of money. Certainly, there is always risk associated with any sort of marketing, and this is very much true with search engine optimization, but we are very honest about what we can and can't control and have an amazing track record generating business for our clients. You don't need to take our word for it though… In all likelihood, you are reading this message because you found our website in Google!
Look at our track record
Did you know that we have over 150 small business SEO customers throughout North America and that we have generated thousands of page 1 Google rankings for these clients? Why not check out some of our clients testimonials and Google rankings here.
We use the same methods for our clients that we have used for ourselves to be successful. In the last 12 years we have generated an amazing set of tools that do a great job generating business for small businesses!
Why not reach out to us to discuss your web marketing needs and what we can do for you?
Call, 647-362-6776 or email info@peachblitz.com.