Request A Free Samples Kit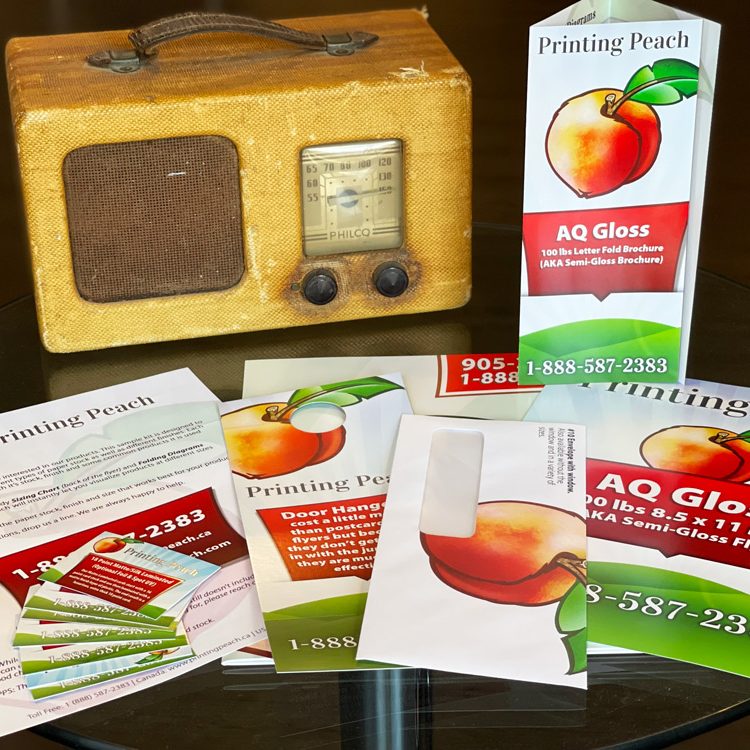 Free sample kits, see for yourself!
Our free sample kits include stock samples of all the common papers and cardstock we offer, allowing you to see the quality for yourself, and feel the texture in your own two hands.
Request a sample kit today if you are unsure of the best product type for you or just need further convincing that we offer top quality products.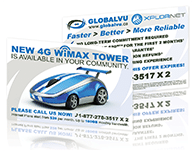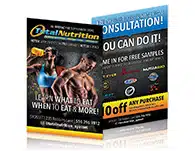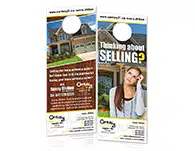 Door Hanger Printing (5¢+)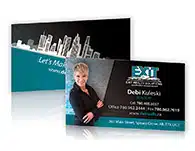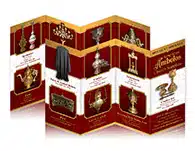 What You Can Expect When You Order From Us

In a nutshell, you can expect a top quality product at the best possible price from helpful, friendly staff! In a little bit more detail you can…
Browse the products on our website to find your pricing, or call for a quote over the phone. We are a friendly bunch and happy to hear from you! If you don't see what you're looking for on the website, it's quite possible we can still provide you a custom quote.
If you need help with your graphics, we can answer questions, make small adjustments for free, or do your entire graphic design for a low flat fee cost. Graphic design costs are listed on our print product pages.
Once your order is placed, proofs are sent to you via email for your approval. This is done on every order to make sure we have properly received and set up your files prior to printing.

Nothing

is printed without your approval.
Once you approve your proofs, your order goes into production with most products shipping 4-5 days after approval. Turnaround times are listed on our individual printing product pages.
When the job is done, your product is shipped to you via Courier. Shipping times within the GTA are always one day, even with standard shipping. Standard shipping times to the Maritimes or the west coast are generally around 4 business days.
Your order is kept on file for future reference and can easily be modified or reordered. Our entire business is built on repeat business, so we value each and every order and customer. You can be sure that we will work diligently to make sure you are happy with your print project!
Business Card Printing Fenwick
Printing Services Fenwick, Lowest Printing Prices in Canada
Low Printing Prices, FREE Shipping, Personal Service!
Great Products, Best Prices, OUTSTANDING Service!
We have over 140 great reviews on Google! We believe this is the most persuasive evidence we could give you that we truly do strive to combine traditional 'mom and pop' service with outstanding quality and the lowest print prices online!
Need a print quote? Check our 10,000+ print prices listed online, or call now to speak with us at 1-888-587-2383.
Our Expertise and Advice Saves You Money!
We aren't a heartless automated machine... we manually check all of our clients print files and routinely save clients from costly reprints, delays and unnecessary stress. We are a friendly bunch, ready to answer the phone and provide you the quotes, information and advice you need.
Give us a call today at 1-888-587-2383 ext1 or get instant pricing and information on our most popular printing product pages
Call: 1-888-587-2383
Small Enough To Care, Big Enough To Deliver

We believe we are that very rare sort of company that is well-established, and yet not bloated or complacent towards their customers. On the contrary, we are grateful for each and every customer and for the privilege to serve. Why not give us a try and find out for yourself!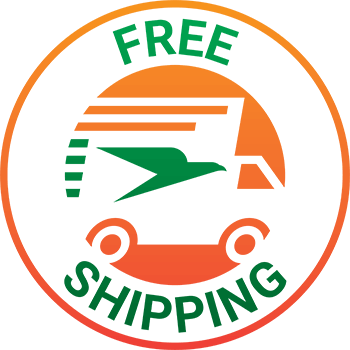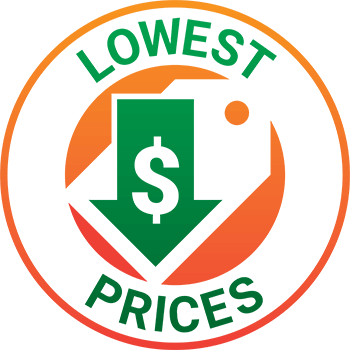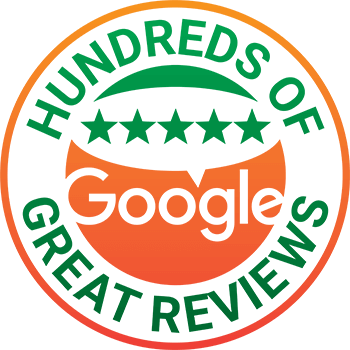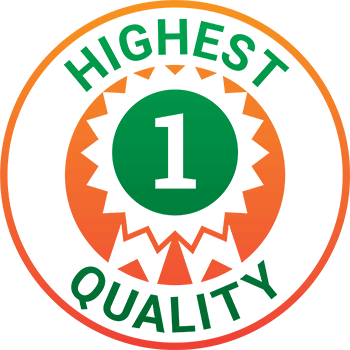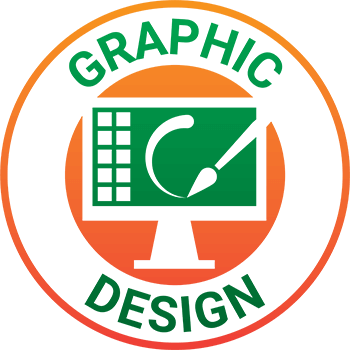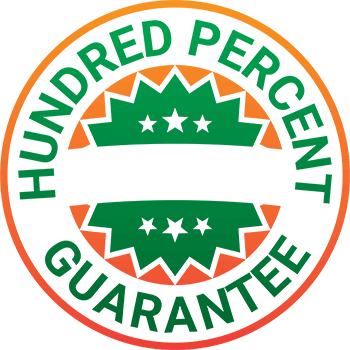 Here is what our clients are saying!

The custom bookmarks I ordered as a surprise for a friend came out looking amazing and she loves them. Incredible quality and the colour matches the book cover perfectly!
Great price and fantastic customer service! I will definitely be using this company for any future printing needs.
Beth Taylor

Working as Multi-Million dollar producers in Real Estate, we  have found Printing Peach to been the most prompt and affordable marketing tool we have used. They are very quick to respond, and there are no surprises when it comes to price. Joel Adams is wonderful! They helped us from design to delivery! Highly recommended! We are repeat users. Thank you!
Melisa Rohrbach

I have had some really great experiences over the past few years with Printing Peach! I use them regularly as a supplier for my graphic design business. Their rates are competitive and their customer service is AMAZING!!! The quality of their products is very high end. I have yet to be disappointed with anything I have ordered. I also love that they are truly Canadian. I highly recommend Printing Peach!!!
Lindsay Halcovitch

I have used printing peach twice now and both times I got my products exactly how I wanted them. Super quick! I had to make a last minute change before printing one time, and these professionals made it happen! Thanks printing peach!
Jessie Dziduch

I love Printing Peach! The quality of their postcards is the best I have seen. They are extremely fast in getting my changes done, and the shipping is quick and efficient. I would HIGHLY recommend this company for all of your printing needs.
Denise Sabol

I have been working with Printing Peach a few years already. I am very satisfied with the service they provide. They always reply to e-mails and keep you updated. The order you place comes very quickly. If you need help with designing your template,they can provide it. Very reasonable prices! I would recommend using Printing Peach's services to everybody! Thank you again!
Natalya Leshchynska

My friend recommended Printing Peach to me for printing my business cards. I used the company for it and I was 100% satisfied! Great service, very professional and always ready to help you, no matter how many times you change your mind. My opinion is that in this world of social media, the best things still come to you by word of mouth, like Printing Peach came to me:))
Keep up the great service because I'm definitely going to use you again:)
Bubonko

I used Printing Peach for my 2014 Municipal Election Campaign. Joel and his team built a fantastic portfolio for me and created some great art for my business cards and flyers. I will not for one moment hesitate using them in the future! They were fast, professional and had the best rates around. Thumbs Up to the Printing Peach Team!
J Lundrigan

We have been working with Printing Peach for a few years now, and they provide excellent services. Even though our company, Innovative Spin Media, is based in Toronto, we use their printing services for all of our projects, and our clients were always thrilled with the results. The web interface to order all kinds of print products works perfectly well, and if you have a question or special request, just call and they'll pick up the phone right away. Highly recommended!
iSpin Media


Send a Text
You're welcome to send us a text message at 647-797-0417 for a prompt response.
Give Us A Call
If you have any questions or you prefer to order over the phone, by all means give us a call.